9 Essential Things About Italian Wine
Italy has always been famous for its delicious cuisine, for its worldwide known pizza and pasta. But what is an Italian meal without a great glass of wine? The delicious food and the wines, are a very important part of Italy's identity. The country has been long known for production of exceptional wines. No trip to Italy would be complete without a vineyard visit, winetasting, or at least having a bottle of a local wine of the region that you are visiting. To have a better understanding about Italian wines, here are 9 essential things to know about Italian wines.
1.History of Italian wines
Italian wine goes back in history over 4000 years. Due to its, to be considered, perfect Mediterranean climate and rich soils Italy became a great place for viticulture. Thus, Italy produces wine for thousands of years, its facilities and techniques have been changing and revolutionizing along the years.
Already in the 8th century, wine was considered to be a part of the everyday lifestyle. Thus, the country was called "the land of wine" in Italian "Oenotria".
2.20 Wine regions in Italy
Veneto, Tuscany, Piedmont, Emilia-Romagna, Lombardy, Umbria, Abruzzo, Trentino Alto-Adige, Friuli-Venezia Giulia, Marche, Puglia, Lazio, Sicily, Sardinia, Campania, Liguria, Calabria, Molise, Basilicata and Valle d'Aosta are Italy's 20 wine regions. Such regions as Tuscany, Sardinia and Sicily have holiday villas all over around the vineyards, which makes it very easy for the wine lovers to stay and enjoy wine in the region.
3.Over 2000 grapes to be found in italy
Italy can be proud of holding a great number of grapes on its territory, and more precisely 2000 types of grapes. However, wine is made out of over 400 types. With such diversity, it is clear why every bottle can vary in taste so greatly. Some of the most popular red grapes are Sangiovese, Montepilciano, Barbera, Nero D'Avola and Primitivo, while some of the most famous white grapes are Catarratto and Trebbiano.
4. Italy produces more wine than anybody in the world
As many of you might think that France would be the one on the first place for wine production, it is not. Italy hold the first place in the world for wine production. The amount of produced wine varies every year, but it is always between 40-50 million hectoliters per year. This constitutes 1/3 of the world's wines. Most of these wines are produced for export purposes, as Italy for sure cannot consume such amount of wine yearly on their own.
5. Prosecco birthplace
Italy was the birthplace of Prosecco. There are around 150 million bottles of Italian Prosecco produced every year. It can be said, that Prosecco is a cheaper alternative to the French Champagne. Unlike Champagne, Prosecco doesn't need to be aged. A regular bottle is aged for a maximum of three years or seven years for an extra special vintage. Also, Prosecco is the name of the wine and is made of grapes called Glera.
6.Not every sparkling wine is a Prosecco.
It is wrong to define as "Prosecco" every single sparkling wine, it would be same as calling every Italian car "Alfa Romeo". Other than Prosecco, there is Franciacorta, Asti, Trentodoc, Lambrusco, Lessini Durello and many others. Research made sure to know the differences and not fall face flat into dirt on some occasion or tasting.
7.Amaronedella Valpolicella is not a grape.
It is a blend of Corvina, Corvinone and Rondinella grapes. Molinara has been out of the blend since 2003. Just a few (and brave, and truly traditional) wine producers in Valpolicella still put this grape in the blend of their wines.
8. Why are wine bottles typically 750 ml?
Now, this is somewhat of a theory rather than a set in stone fact, but one of the reasons that wine typically comes in a 750ml glass bottle is because it was the average lung capacity of a glass blower. Therefore, the bottle could be created in one blow.
9. A selection of most expensive Italian Wines.
1. Masseto, Tuscany, Average Price: €635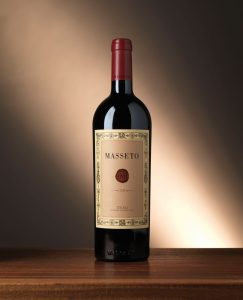 2. Case Basse di Gianfranco Soldera, Tuscany, Average Price: €500
3. Biondi Santi Brunello di Montalcino Riserva Tenuta Greppo, Tuscany, Average Price: €495
4. Bibi Graetz Testamatta Colore, Tuscany, Average Price: €427
5. Avignonesi Occhio di Pernice Vin Santo di Montepulciano, Tuscany, Average Price: €393
6. Bartolo Mascarello Artist Label Barolo, Piedmont, Average Price: €359
7. Gaja Sori San Lorenzo Langhe-Barbaresco, Piedmont, Average Price: €348
8. Gaja Sori Tildin Langhe-Barbaresco, Piedmont, Average Price: €331
9. Giuseppe Quintarelli Amaronedella Valpolicella Classico, Veneto, Average Price: €328
10. Gaja Costa Russi Langhe-Barbaresco, Piedmont, Average Price: €328
A winetasting trip to Italy, should be a must on your travel list and places to go. With
amazing Italian dishes, Italian wine is going to be the perfect combination to it. As you know now the 9 basic and essential things about Italian wine, you are ready to explore further and wider into the world of wine.